TEMS | Drive testing, analyzing, benchmarking & monitoring tools. A reputation for excellence in drive testing, analyzing, benchmarking, and monitoring mobile network performance.
TEMS Network Testing Portfolio allows the optimisation of mobile network quality and application performance by measuring end user experience. For Network Operators, TEMS delivers the ability to walk test, drive test, and dynamically analyse service performance under real-life conditions—indoors, outdoors, and around the clock.
PRODUCT OVERVIEW
TEMS Investigation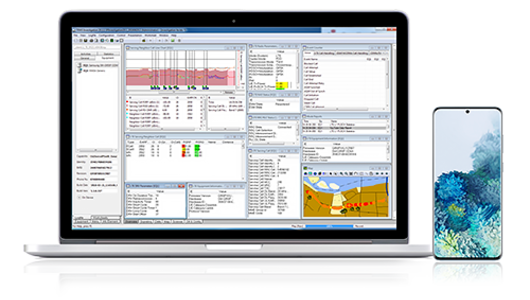 TEMS Investigation is a market leading end-to-end testing solution, used to verify, optimize and troubleshoot Heterogeneous RAN services. It enables mobile operators and infrastructure suppliers to test quality from the perspective of subscribers (QoE) and from the perspective of the network (QoS) covering in- vehicle, in-building and pedestrian test scenarios.
Partnerships with chipset manufacturers and equipment/device vendors enables TEMS to provide the latest QoS/QoE insights on major new devices.
TEMS is a one stop Testing Solution for rolling out Greenfield networks' LTE-5G, implementing new services like VoLTE or NB-IoT or Upgrading/Optimizing mobile networks.
TEMS Pocket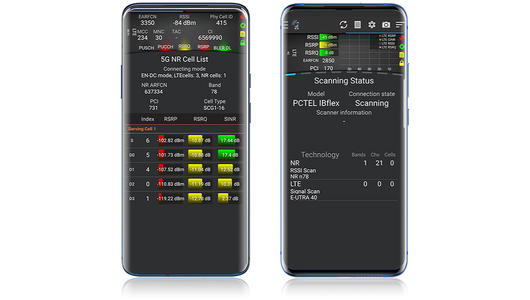 TEMS Pocket is a portable, ultra-light mobile application network testing solution. TEMS Pocket allows to verify, troubleshoot and optimize mobile network in environments requiring portability, such a large venues, stadiums, malls and offices. With over 80% of all mobile data traffic occurring indoors, TEMS Pocket gives you the control required for such environments.
Its advanced testing capabilities, including the ability to support multiple devices and a scanner, provides the subscriber (QoE) and the network (QoS) actionable insights to improve eventual mobile experience.
TEMS Pocket supports 5G scanners and a number of 5G devices to allow for the rapid deployment and testing for the modern networks. With TEMS Director integration, TEMS Pocket becomes a key component of the mobile testing platform.
TEMS Sense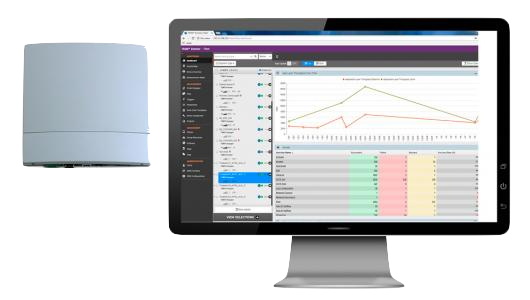 Mobile subscribers rely on high quality, uninterrupted services. To maintain first rate service in key areas, networks needs to be monitored for performance.
TEMS Sense provides automated E2E testing of voice and data services 24/7 for quality monitoring and benchmarking of radio networks.
Unattended Probes can be deployed in vehicles and fixed locations such as airports, railway/bus stations, shopping malls, exhibition centres, sports/entertainment venues, and retail premises. With final reporting on a dashboard to give the required insights into the performance.
Remote Troubleshooting is made easy with ability to run in-depth tests, scripts and design tests as desired, saving time and cost.
TEMS Director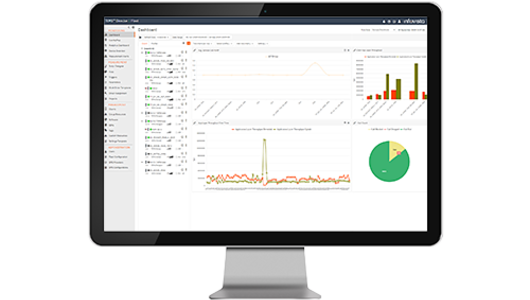 A web-based service that is an all-in-one solution for remote management and monitoring of a variety of mobile and/or fixed test probes, as well as real-time data analytics and reporting.
With TEMS Director a team can plan and manage multiple network testing projects across a variety of TEMS solutions, including TEMS Pocket, TEMS Investigation, TEMS Paragon, and TEMS Sense, all from a centralized back-office web-based user interface.
TEMS Director helps to improve overall efficiency, increase productivity, and reduce operational costs. TEMS Director significantly reduces the amount of field work and the requirement of skilled resources for on-field operations.
With tests running in different parts of the network, real-time visibility of the test probe status, results and location helps to address any operational issues quickly and reliably.
TEMS Discovery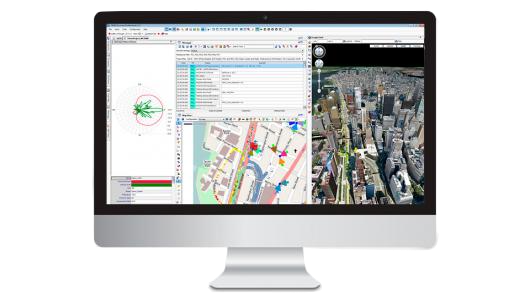 Wireless industry's most comprehensive network analytics and optimization platform, providing mobile operators and their service providers with unparalleled insight into network performance as perceived by subscribers at the device, application, and network level.
Using TEMS Discovery analytics dashboards, reports and RF diagnostic tools, networks and service providers can quickly uncover issues affecting subscribers. The result is better subscriber experience and improved efficiency for the network quality teams.
With TEMS Discovery, data processing functions can be automated and when integrated with TEMS Director, gives a real-time data analysis platform that does more with less effort.
With support on 5G NR, TEMS Discovery provides analysis that supplies in-depth UE/Scanner cell measurements and NR cell configuration analysis enabling it to address all network issues.
CUSTOMER STORY
HUAWEI AND NOKIA
TeleResources engineers provided turnkey benchmarking services to Huawei and Nokia for the Optus SA3 Project utilising the TEMS suite of tools for testing and optimisation.
SERVICES USED